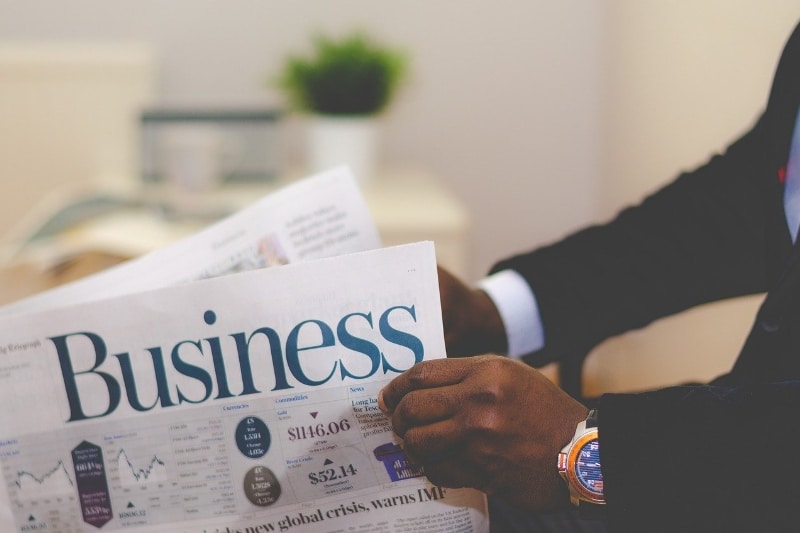 Business News
Business news to help you keep track of the latest developments and identify new opportunities across key sectors in Southeast Asia
Monthly Business News to Help You Understand the Market
Cavite Sets Bid Submission Deadline for Sangley Point International Airport
The Provincial Government of Cavite (PGC) has set September 20, 2021, as the deadline for the submission of bid proposals for the development of Sangley Point International ...
Solar-Powered Irrigation System Worth USD 200,000 Provided to Quezon Farmers
Department of Agrarian Reform (DAR) in collaboration with the National Irrigation Administration (NIA), constructed and turned over a solar-powered irrigation system (SPIS) ...
Retailers Taking to BNPL Platforms
The Covid-19 pandemic has contributed to the development of "Buy Now, Pay Later" (BNPL) segment in Malaysia, as retailers who have been impacted by long lockdowns turned to ...
Schott AG Establishes International IT Competence Center in Malaysia
Schott AG, a German multinational manufacturer of high-tech materials for specialty glass, has set up Schott Asia IT Services Sdn Bhd (SAITS) in Kuala Lumpur as its ...
IJM Constructions Awarded Contract for East Coast Rail Link Project
IJM Construction, a wholly-owned subsidiary of IJM Corp Bhd, a Malaysia-based leading infrastructure, property, manufacturing, and plantations company has been awarded a ...
MDEC Launches Global Technology Grant
During its Malaysia Tech Month 2021 in August, the government's digital promotion agency, Malaysia Digital Economy Malaysia (MDEC) introduced the Global Technology Grant ...
Iconic Worldwide Diversifies PPE Product Line to Generate Higher Revenue
In response to the recent spike in demand, Iconic Worldwide Bhd (IWB), a Malaysian property, tourism, and healthcare supply company has planned to expand its range of ...
JFE Engineering, Berjaya Group to Develop Hazardous Waste Treatment Center in Malaysia
Japan-based J&T Recycling Corporation and JFE Engineering's local subsidiary, JFEE Malaysia have invested in Berjaya Alam Murni Sdn. Bhd. (BAM), a Berjaya Corporation ...
Singapore-based Jadestone Energy Becomes the Latest Upstream Investor in Malaysia
Jadestone Energy, a Singaporean independent oil and gas production company has acquired Malaysia-based SapuraOMV Upstream (PM) Inc's assets in offshore Peninsular Malaysia. ...
Manufacturing Sector Largest Recipient of FDI in 2Q 2021
In the second quarter of 2021, Malaysia has registered around 325 foreign investment projects in the manufacturing and services sectors. with an estimated total investment ...
Malaysia Airlines, GE Digital Collaborate on Fuel Analytics
Malaysia Airlines (MAS), the country's flagship carrier will be implementing GE Digital's Fuel Insight and FlightPulse aviation software to overhaul and modernize its ...
FGV, Felcra and Baladna Food to Double Dairy Production in Malaysia
FGV Holdings Berhad, Malaysia's leading agri-commodities firm through its subsidiary, FGV Integrated Farming Sdn Bhd (FGVIF) has inked a collaboration with FELCRA Bhd, a ...
Cloud Kitchens Poised to Grow in Indonesia
Due to the Covid-19 pandemic, Indonesia has witnessed a series of lockdowns and social restrictions which prompted as many as 1,600 food establishments to close their doors. ...
Indonesian to Establish Center for Laptop Production
The Indonesian Ministry of Industry has announced plans to create an Engineering Center for laptop production, in order to build a market for domestically produced laptops ...
Indonesia to Introduce Two New Special Economic Zones in Batam
Indonesia has announced plans to establish two new special economic zones (SEZs) in Batam. The new SEZs, Nongsa Digital Park and Batam Aero Technic, are being developed to ...
Princeton Digital Group to Open a New Data Center in Indonesia
Princeton Digital Group (PDG), a Singapore-based leading data center provider, has announced plans for a greenfield development in Jakarta, Indonesia. The move is part of ...
Indonesia Mandates Oxygen Producers to Prioritize Medical Oxygen
Indonesia, which is currently battling its latest wave of Covid-19, is in great need of oxygen. The government has released a mandate for oxygen producers to prioritize ...
Jokowi's New Economic Strategy for Indonesia to Focus on Green Economy
President Jokowi recently unveiled a three-pronged economic strategy to speed up the country's economic growth. Green economy is a key focus of the strategy, together with ...