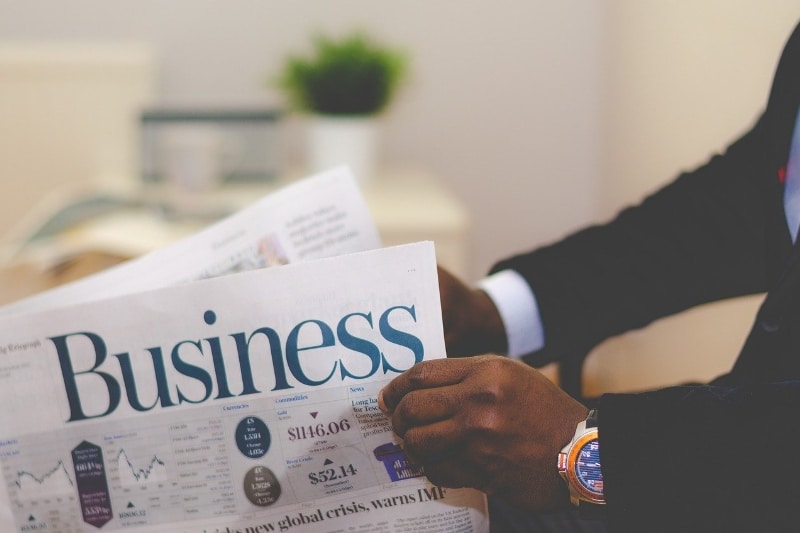 Business News
Business news to help you keep track of the latest developments and identify new opportunities across key sectors in Southeast Asia
Monthly Business News to Help You Understand the Market
Thailand Announces USD 37 Billion Smart City Supporting Industrial Hub
Thailand has announced plans to build a smart city in an industrial hub near Bangkok for a total value of USD 37 billion. The initiative is already receiving investment ...
Thailand and the Other Four SEA Countries to Create a Common Contactless QR Payments Zone
The Central Bank of Thailand, together with those of four other Southeast Asian countries, recently announced to have reached an agreement to connect their payment systems by ...
Italian and British Company Partner for Graphene Supply and Innovation in Thailand
British advanced materials' group Haydale and Vittoria, and an Italian manufacturer of performance bicycle tires, entered into an agreement to collaborate on the innovation ...
Starbucks to Add 90 New Coffee Shops in Thailand
Starbucks Thailand has revealed plans for a new expansion strategy, which involves the opening of an additional 30 coffee shops in Thailand every year until 2024, for a total ...
Petronas Partners With Mitsui & Co., Ltd to Create Regional Carbon Capture And Storage Solutions Hub
Malaysia's national energy company, Petronas has signed a Memorandum of Understanding (MoU) with Mitsui & Co., Ltd., a Japanese project development and trading ...
Malaysia Expands Solar, Biomass, Biogas & Hydro to Achieve 40% Renewable Energy By 2035
Malaysian Energy and Natural Resources Ministry (KeTSA) has targeted Malaysia to be equipped with 40% renewable energy (RE) by 2035. KETSA's Deputy Minister Datuk Ali Biju ...
Malaysia Aspires to Be Biomass Hub Through Agricommodity Resources
Malaysian Prime Minister Datuk Seri Ismail Sabri Yaakob has announced that Malaysia is aiming to establish itself as a biomass hub, in keeping with the country's status as ...
Malaysia Awarded USD 30.94 Million Worth of Smart Automation Grants To SMEs, MTCs
Malaysian Investment Development Authority (MIDA), the country's principal investment promotion agency, has approved Smart Automation Grants (SAG) totaling MYR 138.5 million ...
Malaysia, Turkey to Strengthen Cooperation in Defense, Aerospace Technology
Malaysia has signed several memorandums of understanding (MoUs) in various fields including defense with Turkey during the official visit of Malaysian Prime Minister Datuk ...
DART Partners With Robinsons Supermarket to Provide 15-minute Grocery Delivery
DART, a Manila-based quick-commerce provider, plans to tap the underserved online grocery market to grow its presence in the country as it banks on its 15-minute guarantee of ...
US-based Hematogenix's Oncology Lab to Boost R&D in Local Pharmaceutical, Healthcare Industries
Hematogenix, a US-based global clinical research central laboratory specializing in oncology (cancer research) has established the first central oncology laboratory for ...
DKSH and Oatly Expand Partnership on Plant-Based Portfolio
A leading distributor headquartered in Switzerland, DKSH has established a partnership with Oatly, the largest oat beverage in the world from Sweden through its DKSH Business ...
Samsung SDI Launches USD 1.56 Billion Worth EV Battery Manufacturing Facility in Malaysia
South Korean top battery manufacturer, Samsung SDI Energy Malaysia Sdn Bhd (Samsung SDIEM) has launched the second phase of its EV battery cell manufacturing facility in ...
Sabah to Establish Centre of Excellence That Promotes Cybersecurity
The East Malaysian state of Sabah intends to establish itself as the center of excellence for cybersecurity. The Sabahan State Government has assigned a state-owned ...
Australia Helps Fight the Foot and Mouth Disease Outbreak in Indonesia
The Australian government will provide USD 1.5 million for Indonesia in response to the current Foot and Mouth Disease (FMD) outbreak. Following a formal request for support ...
Malaysia Digital Unveiled to Enhance Digital Capabilities and National Economy
Malaysian Prime Minister Datuk Seri Ismail Sabri Yaakob has unveiled Malaysia Digital as the new national strategic initiative to spur the growth of the country's digital ...
Nestlé Opens USD 147 Million Pet Food Factory in Thailand
Swiss multinational food and drink processing conglomerate Nestlé has just launched USD 147 million Nestlé Purina PetCare factory on the Amata industrial estate in ...
Singaporean Company Completes 2,500 Sites for Satellite Services in Indonesia
Singaporean satellite company Kacific has just announced to have completed the deployment of more than 2,500 sites for Bakti, the Indonesian government's Telecommunications ...