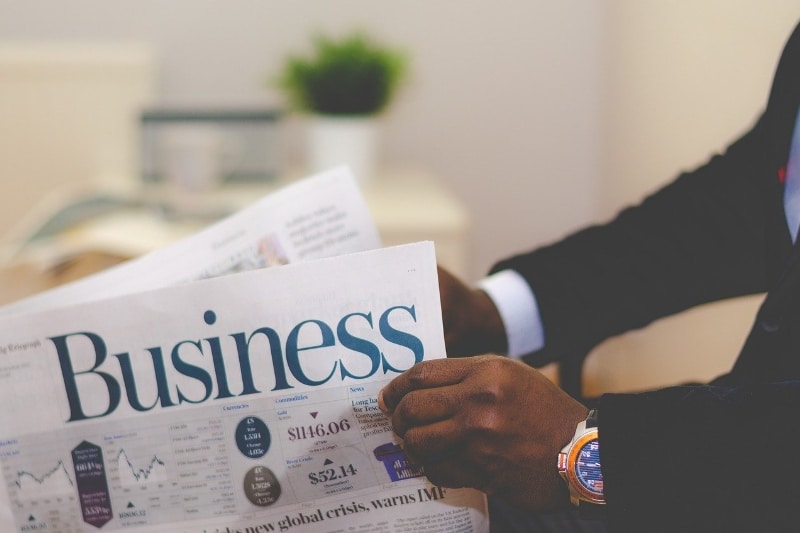 Business News
Business news to help you keep track of the latest developments and identify new opportunities across key sectors in Southeast Asia
Monthly Business News to Help You Understand the Market
Thai Union Allocates USD 172 Million Seafood Business Expansion in 2023
Thai Union has announced that it intends to invest THB 6 billion (USD 172.4 million) in order to expand its seafood operations in 2023. Out of the total budget, THB 1 billion ...
Indonesian Ministry of Health to Prepare Five Provincial Hospitals to Provide Heart Disease Treatment
Cardiovascular diseases are among the leading causes of death in Indonesia. However, health facilities specializing in heart disease in Indonesia are primarily concentrated ...
Malaysia's BCX Allows Exchange of Voluntary Carbon Credits
Malaysia's Bursa Carbon Exchange (BCX) is the world's first carbon trading exchange, which encompasses standardized carbon credit products to be traded on the platform. It ...
Singapore and US West Coast Ports to Establish a Green and Digital Shipping Corridor
The Maritime and Port Authority of Singapore (MPA), Port of Los Angeles, Port of Long Beach and C40 Cities (a global network of mayors) have begun discussions on establishing ...
VinES Enters Battery Recycling Partnership with Canadian Company Li-Cycle
VinES Energy Solutions (VinES) is entering a new partnership to explore battery recycling solutions Li-Cycle Holdings Corp. VinES Energy Solutions (VinES) is a Vingroup ...
US Company to Develop Thailand's Energy Storage Market
Fluence Energy, a leading American provider of energy storage products and services and cloud-based software for renewables and storage, and the Electricity Generating ...
Hyundai Signs Aluminum Supply Deal with Indonesia's Adaro Minerals
In November 2022, Hyundai Motor Company signed a deal with PT Adaro Minerals Indonesia Tbk, to secure a stable supply of aluminum, a key material required for electric ...
Malaysia Secures Top Spot in the Global Islamic Finance Ranking for the10th Year
The global Islamic finance industry has total assets worth USD 4 trillion in 2021, which is expected to jump to USD 5.9 trillion by 2026. Malaysia has been the frontrunner ...
Singapore to Launch R&D Cluster for Sustainable Tropical Aquaculture
The Singapore Food Agency (SFA), National University of Singapore (NUS), Temasek Life Sciences Laboratory (TLL), and seven industry partners, including Barramundi Group (BG), ...
Vietnam to Increase Business Ties with South Korea
Recently Vietnam's Minister of Investment has reaffirmed the nation's commitment to strengthening trade ties with South Korea in a number of industries, including finance, ...
Philippines' DICT Aims to Install Free Wi-Fi in Over 9K Locations
The Department of Information and Communications Technology (DICT) of the Philippines is targeting to install over 9,000 free Wi-Fi sites nationwide in 2023, under its ...
Apple to Transform Vietnam into One of its New Manufacturing Hubs
Apple is looking to diversify its supply chain outside of China, with Vietnam, India, and Brazil forecasted to make up 30% of Apple supplier's Foxconn output. Particularly, ...
Japanese Company Brings Digital Elderly Care System to Thailand
The Thai unit of Japanese electronics firm NEC Corporation has recently conducted a proof of concept (POC) trial of a digital system for elderly care in the Southeast Asian ...
Indonesia Enters into Agreements to Speed Up the Shift to Renewable Energy Sources
On November 15th 2022, Indonesia signed a USD 20 billion agreement with international financial institutions and major nations to assist the country in increasing its ...
Thailand Grants New Incentives for Investor Retention and Relocation
Thailand's Board of Investment (BOI) recently revealed new incentive packages, including, for the first time, a set of special privileges to support expansion by ...
Indonesia's Shrimp Exports to the US Reach USD 1.106 Billion
Indonesia exported 118 thousand tons of shrimp worth USD 1.106 billion to the US in the first nine months of 2022, as stated by the Maritime Affairs and Fisheries Ministry. ...
Singapore Aims to Become a Leading Innovation Digital Sustainability Hub in Southeast Asia
Singapore's Infocomm Media Development Authority (IMDA) is collaborating with Microsoft to improve sustainability outcomes and address climate-related issues for digital ...
NanoMalaysia Inaugurates BICEP to Promote Use of Biomass for Sustainable Agriculture
In December 2022, Nano Malaysia Berhad (NMB) launched an initiative - Biomass Innovation Circular Economy Program (BICEP). The program is geared towards building sustainable ...