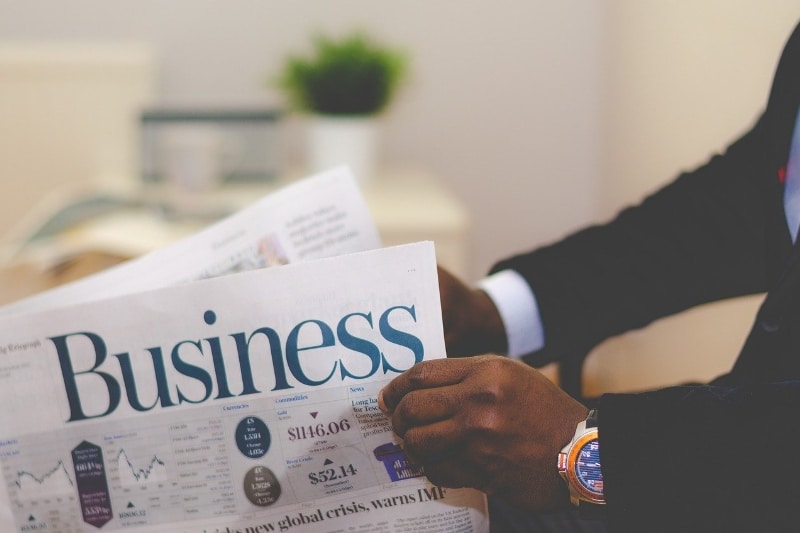 Business News
Business news to help you keep track of the latest developments and identify new opportunities across key sectors in Southeast Asia
Monthly Business News to Help You Understand the Market
First PPP Project Launched to Support Universal Health Care Law in the Philippines
In August 2019, the Department of Health (DOH) of the Philippines launched its first Public-Private Partnership (PPP) project that aims to strengthen the implementation the ...
First Local Manufacturing of Side Member Panels Inaugurated by Toyota Motor Philippines
Toyota Motor Philippines Corp (TMP) recently inaugurated its PHP 1 billion (~USD 19 million) high-technology press line, allowing the company to begin with onshore ...
First Company Registered Under Revised Corporation Code in the Philippines
Markable Solutions Philippines, Inc., founded by two US nationals and an Indian partner, became the first ordinary corporation organized by less than five incorporators as a ...
Duterte Signs 25-Year Renewable Energy Franchise Granting Solar Firm Business to Distribute Electricity
President Rodrigo Duterte signed the Republic Act No. 11357 which grants a 25-year renewable Energy franchise to Solar Para sa Bayan Corporation (SPBC) to provide electricity ...
Smart EV Manufacturing Plant to be Opened in Negeri Sembilan
Malaysia is anticipated to have its first electric vehicle (EV) smart Manufacturing plant soon. A feasibility study has been initiated for a plant to be set up on a ...
MyNews Introducing Fresh Food at its Convenience Stores
MyNews Holdings Berhad, the parent company for local convenience store MyNews, has recently launched its own food processing center (FPC) to produce fresh food to be placed ...
MEA Malaysia: 12th Malaysia Plan Will Focus on Shared Prosperity
Speaking at an economic symposium organized by the Malaysian Parliament on 26 July, the deputy secretary-general (macro) of  the Ministry of Economic Affairs (MEA) said that ...
Malaysian Firm to Provide Drone-Based Infrastructure Management Services in Japan
Aerodyne Group, a Malaysia-headquartered international drone-based managed solutions provider, has formed a partnership with Japan Infrastructure Waymark Co Ltd (JIW), a ...
Malaysia to Introduce Digital Content Ecosystem Policy to Boost Gaming & Animation Exports
The Ministry of Communications and Multimedia of Malaysia (MCMC) is working with the Malaysia Digital Economy Corporation (MDEC) to develop a Digital Content Ecosystem (DICE) ...
Malaysia to Gain Improved Access to Turkish Defense Technology
During a visit to Turkey in July 2019, the Malaysian Prime Minister, Tun Dr Mahathir Mohamad said that Turkey has offered to support the development of the local defense ...
Malaysia and Philippines Sign MoU to Boost Healthcare Collaboration
A Memorandum of Understanding (MoU) has been signed between the Health Ministries of Malaysia and the Philippines to foster collaboration in various areas of the healthcare ...
Green Energy Master Plan Launched in Kedah
Menteri Besar Kedah Incorporated (MBI Kedah) has launched the state's Green Energy and Renewable Energy Master Plan  which is supposed to provide guidance in Kedah's ...
ASEAN Aims to Eliminate Transboundary Haze by 2020
ASEAN's Sub-regional Ministerial Steering Committee (MSC) on Transboundary Haze Pollution, comprising Brunei Darussalam, Indonesia, Malaysia, Singapore and Thailand, reached ...
USD 5.4 Billion to be Invested in Second Phase of Jakarta MRT
PT MRT Jakarta is planning to extend the Mass Rapid Transit (MRT) track over the next seven years. The total investment needed is estimated to be USD 5.40 billion.  The ...
US Company Wins Monitoring Solutions Contract from Indonesian Satellite Operator
Pasifik Satelit Nusantara (PSN) Consortium, led by Indonesian satellite operator PSN, has selected San Diego-based Kratos security solutions provider, Defense & Security ...
Plans to Build A Second Airport in Bali
Indonesia plans to build a second airport in Bali located in the northern village of Kubutambahan, Buleleng Regency. The proposed international airport will cater to budget ...
PAL Indonesia Signs Agreement with ThorCon to Build Nuclear Reactor
Indonesian state-owned company, PT PAL Indonesia, which manufactures ships for military and civilian use, has signed an agreement with Thorcon International Pte Ltd, for a ...
New Indonesian Regulation Provides Incentives for EV Industry
On 5 August 2019, Indonesia's President Joko Widodo signed presidential regulation (Perpres) on electric vehicles (EVs) to provide government support in order to promote the ...