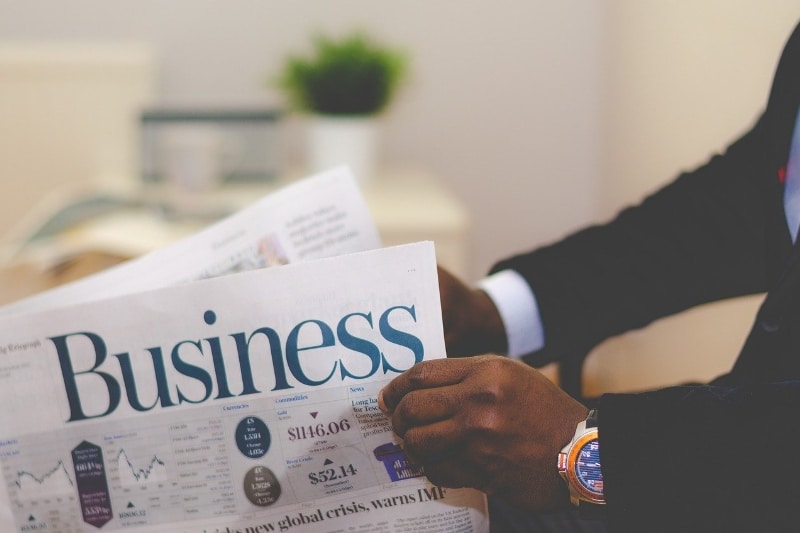 Business News
Business news to help you keep track of the latest developments and identify new opportunities across key sectors in South East Asia
Monthly Business News to Help You Understand the Market
Canadian Solar Inc Begins Construction of C&I Rooftop Solar Project in Penang
Ontario-based solar PV modules manufacturer, Canadian Solar Inc. (CSIQ) has announced the commencement of a commercial and industrial (C&I) rooftop solar construction ...
Green Packet Plans to Invest in Tencent Cloud Partnership to Set Up Data Center
Green Packet Bhd, a Malaysia-based leading telecommunications, media and technology company has announced an initial investment of MYR 100 million (USD 24 million) to set up a
Johor's Iskandar Malaysia Received USD 3.8 Billion Investments in 1H2020
Iskandar Malaysia, the southern economic corridor in Johor state has announced that it received USD 3.8 billion in cumulative investments for the first six months of 2020. ...
Thailand to Develop a 240-Kilometer Canal to Prevent Flooding in Central Region
Thailand's Office of National Water Resources (ONWR) has announced plans to develop a 240-km canal from Chai Nat province to the Gulf of Thailand. Construction work is ...
Thailand's Economic Updates for July 2020
The impact of COVID-19 has been negative for Thailand's export- and tourism-reliant economy. According to Thailand's Fiscal Policy Office, the Thai GDP is forecast to contract
Thailand's Courts to Transition to Blockchain Storage Network by 2021
The Thai Office of Courts of Justice is developing a blockchain storage network as a part of court digitalization campaign set for the end of 2021. The blockchain transition ...
Thailand's Bumrungrad International Hospital Embraces Wellness Tourism
Bangkok-based Bumrungrad International Hospital (BIH), one of the largest private hospitals in South East Asia, has teamed up with real estate developers to set up luxury ...
Pattaya City Seeks Cabinet Approval for Mega Infrastructure Project 
Pattaya City is moving forward with a mega infrastructure project proposal to upgrade the famous Cape Bali Hai area. Already approved at a public hearing attended by 300 ...
GE Awarded Contract from Thailand's District Cooling System and Power Plant
GE has been awarded a five-year service agreement with Thailand's District Cooling System and Power Plant (DCAP), the largest district cooling plant in the country, for ...
DKSH and Uhrenholt to Bring Emborg Dairy Products to Thai Consumers
DKSH Thailand has become Uhrenholt's official partner to promote the signature Emborg brand of dairy products across Thailand. The target of this partnership is to introduce ...
B. Grimm Power to Develop Smart Grid for Industrial Estate
Thai power generation firm, B.Grimm has partnered with industrial developer Amata Corporation to help develop an industrial estate located in Chon Buri into a Smart City with ...
Venture Fund Starburst Launches Aviation Tech Accelerator Program in Singapore
San Francisco-based venture capital and consulting firm Starburst has launched its first Aviation Tech Accelerator Program in the city-state Singapore. The program is ...
US-Based Transit Data Platform Receives Investment from Public Transport Operator in Singapore
Swiftly, a big data platform for public transit, recently announced an investment round from SMRT Ventures, the Corporate Venture Arm of SMRT, a public transport operator in ...
Temasek and Bayer Formed New Company to Develop Seeds for Vertical Farms
Singapore's sovereign fund Temasek has joined hands with Bayer's investment arm, Leaps by Bayer, to form a new company and develop vegetable seed varieties that are suited for
SP Group and NTU to Start Research and Education Initiatives Worth SGD 30 Million
Singapore's national power grid operator SP Group (SP) has allocated SGD 30 million (USD 22 million) for research and education initiatives in collaboration with  Nanyang ...
Singapore Enhancing Support for First-Time Entrepreneurs to Boost Startup Pipeline
Enterprise Singapore (ESG), a government agency that champions enterprise development in Singapore, will be enhancing the Startup SG Founder scheme with the aim of boosting ...
Net Increase of F&B Service Activities in Singapore in 1H2020 Despite COVID-19
The Singaporean food and beverage (F&B) sector continued to show signs of recovery in the first half of this year despite the COVID-19 outbreak. New F&B openings were ...
Japanese Construction Firm to Open Innovation Center in Changi Business Park
Kajima Corporation (Kajima), one of the largest construction companies in Japan, is investing nearly SGD 100 million (USD 74 million) to set up its first overseas innovation ...