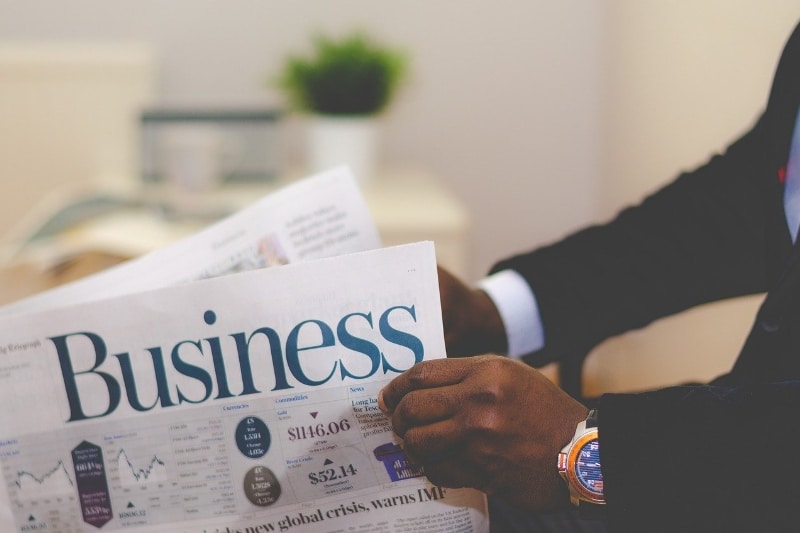 Business News
Business news to help you keep track of the latest developments and identify new opportunities across key sectors in Southeast Asia
Monthly Business News to Help You Understand the Market
Malaysia to Announce EV Infrastructure Development Guidelines by End 2022
In support of Malaysia's decarbonization efforts, Prime Minister Datuk Seri Ismail Sabri Yaakob has unveiled the electric vehicle (EV) infrastructure development guidelines ...
Japan-Headquartered Ferrotec Holdings to Open Manufacturing Facility in Kedah
Electronics components manufacturer Ferrotec Holdings Corporation has announced the construction of its new manufacturing facility in Kulim Hi-Tech Park, Kedah, following its ...
IWK, EMB to Lead Innovation in Creating Biofuels from Wastewater
Indah Water Konsortium Sdn Bhd (IWK), Malaysia's national sewerage company, signed a memorandum of understanding (MoU) to work with EMB Business Sdn Bhd, a green technology ...
Invo Bioscience Launches INVOcell and IVC in Malaysia's Leading Fertility Centre
Invo Bioscience Inc, a US-headquartered medical device firm specializing in commercial-stage fertility, has expanded the worldwide access of its INVOcell ® medical device and ...
Malaysian Bulk Carriers to Diversify into Grocery Business
Malaysian Bulk Carrier, Berhad (MAYBULK) has entered into a conditional agreement with leading retail group Tunas Manja Sdn Bhd (TMSB) to explore opportunities in the grocery ...
Malaysia Seeks to Improve Cybersecurity and Prevent Economic Losses
Malaysia continues to prioritize cybersecurity as it works to improve its standing as a regional leader in the digital economy. According to Datuk Abdul Halim Abdul Rahman, ...
Malaysia Aviation Group to Procure A330neo Aircraft For Fleet Modernization
Malaysia Aviation Group (MAG), the parent firm of Malaysia Airlines, inked a memorandum of understanding in August 2022 with Airbus, Rolls Royce, and Avalon for its modern ...
FGV, Bernas to Formulate Native Chicken Feed and Boost Chicken Production
Two Malaysian firms, namely, FGV Holdings Bhd, a leading agribusiness and food producer, and Bernas, one of the largest rice suppliers in the country, have formed joint ...
Tesla Secures USD 5 Billion Contract to Buy Nickel Products in Indonesia
American automaker, Tesla, has signed contracts worth billions of dollars with nickel processing businesses in Indonesia to purchase ingredients for its batteries. Indonesia, ...
Flagship Stores Booming in Vietnam
Uniqlo, a Japanese clothing retailer, recently opened a new store at Saigon Center in HCM City in April 2022. This is its 11th outlet in Vietnam since 2019, spreading over ...
Samsung to Begin Manufacturing Semiconductor Parts in Vietnam
Samsung has just announced that it will commence mass-producing its ball grid array products at its factory in northern Thai Nguyen Province in July 2023, and it is currently ...
Vietnam´s Most Expensive Airport to Be Operational from 2025
Vietnam is constructing the Long Thanh Airport, is expected to cost USD 16 billion. The airport, built to accommodate 100 million passengers and 5 million tons of cargo ...
Vietnam Applies Artificial Intelligence for Petroleum Exploration
The Vietnam Petroleum Institute (VPI), a member of the Vietnam Oil and Gas Group (PetroVietnam), is applying artificial intelligence (AI) and machine learning in petroleum ...
Vietnam Calls for Foreign Investment in Medical Devices Production
According to the Ho Chi Minh City Medical Equipment Association, the Vietnamese medical equipment market, is growing at a rate of over 18% annually. The market is dependent ...
Foreign Companies Investing in Vietnam´s Wind Offshore Industry
Overseas companies are making investments in Vietnam wind offshore sector. One of the most notable recent examples is the collaborations between Danish offshore wind ...
Vietnam to Grow Installed Power Generation Capacity by 10% Annually
According to Vietnam´s Deputy Minister of Industry and Trade, the Southeast Asian country will require between USD 8 billion and USD 14 billion in investments annually ...
Vietnam to Establish Seven Marine Economic Clusters by 2030
The government of Vietnam recently announced that it aims to develop seven maritime economic clusters in the country over the next 10 years as part of its strategy to advance ...
Baker Hughes Opens New Chemicals Facility in Singapore
American Energy Technology Company Baker Hughes announced the launch of its new oilfield services' chemicals manufacturing facility in mid-August, which spans approximately ...