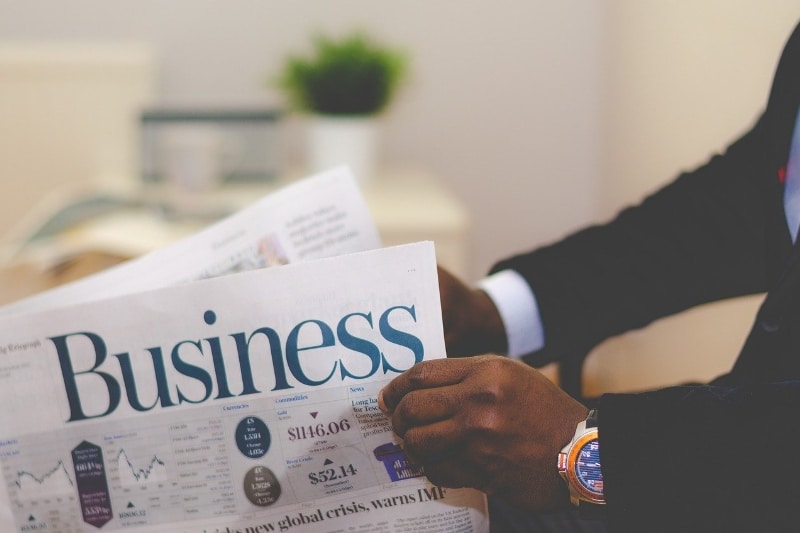 Business News
Business news to help you keep track of the latest developments and identify new opportunities across key sectors in Southeast Asia
Monthly Business News to Help You Understand the Market
Singapore Building Smart Facility to Train Armed Forces for Urban Operations
On 30 June 2019, Minister for Defense for Singapore, Dr Ng Eng Hen, officiated at the groundbreaking ceremony for a next generation Smart Training Facility called SAFTI city ...
Sembcorp to Install Solar Panels on CapitaLand Buildings in Singapore
On 9 July energy, marine and urban development group, Sembcorp Industries (Sembcorp) announced a partnership with leading real estate firm, CapitaLand Group (CapitaLand), for ...
Omnichannel Retail Model Gathering Steam in Singapore
A recent report on Channel NewsAsia by Tan Soo Jiuan, Associate Professor in the Department of Marketing at the National University of Singapore Business School, highlighted ...
GSK Opens New Continuous Manufacturing Facility in Singapore
On 5 July pharmaceutical giant, GlaxoSmithKline (GSK), opened a new continuous manufacturing facility, as well as an expanded production building at its Jurong site, with a ...
Development Commences on Phase 2 of Tuas Port in Singapore
Singapore commenced reclamation for Tuas Terminal Phase 2 on 4 July 2019. When fully operational, Tuas Terminal Phase 2 will add a capacity of 21 million twenty-foot ...
Union Bank of the Philippines Joins Hands with OneConnect for Blockchain-based Financial Solutions
Union Bank of the Philippines' fintech subsidiary UBX, has tapped OneConnect to build and implement the country's first blockchain platform. The partnership aims to make ...
Philippine Medical Depot Establishes Medical Simulation Facility
Medical equipment provider, the Philippine Medical Depot (PMD) recently established a simulation facility for Medical schools in the Philippines. The simulator, located at ...
Philippine Company Lands Contract for Manufacturing 5G Device Components
According to a disclosure to the Philippine Stock Exchange, Cirtek Electronics Corp. (CEC), a wholly owned subsidiary of Cirtek Holdings Philippines Corporation (CHPC), won a ...
New Innovation Law Aims to Boost Global Competitiveness of Filipino MSMEs
Republic Act 11293 or the Philippine Innovation Act has been signed into law, aiming to foster the entrepreneurial spirit and promote growth and competitiveness of micro, ...
Firm Pilots 200KW Floating Solar Power in Magat Dam in the Philippines
SN Aboitiz Power-Magat (SNAP-Magat) has started the pilot testing of its 200-kilowatt floating solar power, the first of its kind in the country, which the company hopes to ...
Coca-Cola Investing USD 19 Million in PET Recycling Facility in the Philippines
Marking their first major investment in a recycling plant in the region, Coca-Cola Beverages Philippines Incorporated (CCBPI), Coca-Cola's bottling arm, announced they will ...
7-Eleven Eyes Expansion Worth USD 69 Million
Philippine Seven Corporation (PSC), the exclusive licensor of 7-Eleven in the Philippines, announced plans to spend PHP 3.5 billion (USD 69 million) primarily to roll out new ...
60 New Prison Facilities to be Built in the Philippines
The President of the Philippines, Rodrigo Duterte, recently announced a PHP 3 billion (USD 58.1 million) investment for the construction of 60 new prison facilities, to ...
Tender Expected for EMR Implementation in Malaysian Government Hospitals and Clinics
Malaysia's Health Minister, Dr Dzulkefly Ahmad, expects an open tender worth around MYR 1.5 billion (USD 365 million) to be announced this year for a project that will fully ...
Taiwanese Electronics Manufacturer Invests MYR 1 Billion in New Facility in Penang
Taiwanese electronics manufacturer Hotayi Electronic (M) Sdn Bhd has invested MYR 1 billion (USD 243 million) in a new 350,000 sq ft plant located in Batu Kawan, ...
Smart Repair Workshop for Aircraft Radomes Opened in Selangor
In June 2019, Airbus subsidiary, Sepang Aircraft Engineering Sdn Bhd (SAE), opened a smart workshop for the repair of aircraft nose radomes, in Sepang, Selangor. The facility ...
Petronas Chemicals Group Partners with Plastic Recycling Company
Petronas Chemicals Group (PCG), the petrochemical arm of Malaysian state-owned Energy company Petronas, has signed a Memorandum of Understanding with London-based Plastic ...
NEC Joins Race to Lead Malaysia's National Digital ID Project
Japanese ICT giant, NEC, has submitted a proposal to the Malaysian Ministry of Communications and Multimedia (KKMM) to provide biometric technology for a large-scale ...