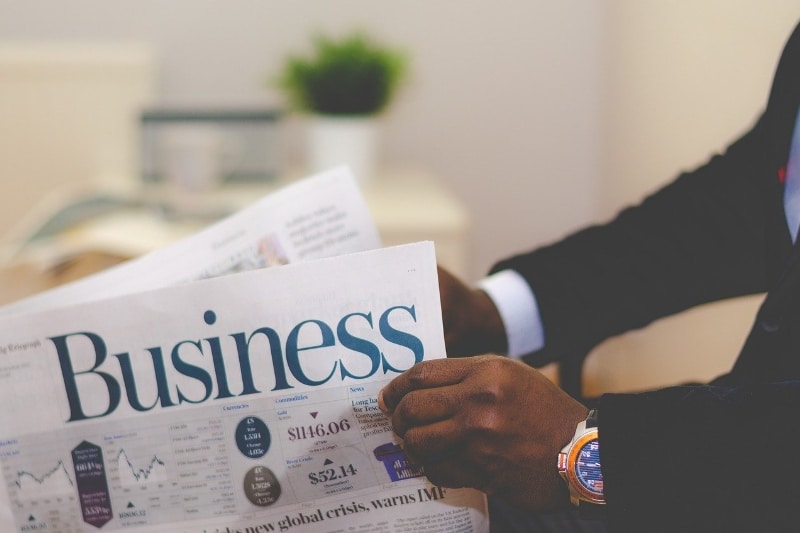 Business News
Business news to help you keep track of the latest developments and identify new opportunities across key sectors in Southeast Asia
Monthly Business News to Help You Understand the Market
Thai Real Estate Companies Exploring the Metaverse
According to recent articles, Thailand´s real estate companies are expanding into sales of digital property within virtual metaverses, while the country´s Prime Minister has ...
Thailand Develops Antibody Nasal Spray against Covid-19
It has been reported that Thai scientists are developing an anti-viral nasal spray aimed at countering Covid-19 infections. The solution neutralizes the virus when it enters ...
US Cancels Tariffs on Solar Panels from Thailand for 2 Years
The United States has announced that it will allow the import of solar panels from Thailand at zero tariff for 24 months, with similar moves set for solar panels imported ...
Thailand Develops Smart Piers
Thailand just opened the Tha Chang and Sathorn smart piers as part of the 'Smart Pier Smart Connection' project. These smart piers connect water transportation with other ...
Thailand Seeks Private Sector Collaboration for Space Industry
Thailand is calling for the private sector to invest in increasing the number of aerospace engineers, which currently do not meet the country's demand. A key focus is ...
Thailand Approves USD 6.2 Billion in Investments, Including Foxconn-PTT's EV Venture
The Thailand Board of Investment (BOI) has approved a combined USD 6.2 billion worth of investment applications in manufacturing and infrastructure projects, including USD 1 ...
South Korean Giant Starts Nickel Processing Plants in Indonesia
South Korea's LG Energy Solution (LGES) just announced that it began construction of a nickel processing plant in Indonesia as part of a USD 9.8 billion investment in the ...
Islamic Development Bank Finances USD 150 Million Loan for a Toll Road in Indonesia
It has just been revealed that the Indonesian government has signed a cooperation agreement with the Islamic Development Bank (IsDB) for financing the construction of the ...
Thailand Becomes First Asian Country to Legalize Cannabis for Food
Thailand has just become the first Asian country to legalize the growing of cannabis and its consumption as a food, aiming to boost its agriculture and tourism sectors. The ...
Singapore's USD 14 Billion Mega-Port Begins Second Phase of Construction
Work on the Tuas Mega-Port, Singapore's USD 14 billion project to build the world's largest automated port by 2040, has begun construction work on the second phase, after the ...
Plant-Based Retail Products are Expanding in Malaysia
Companies are expanding their plant-based products in Malaysia as local consumers exhibit rising interest in plant-based alternatives. This will provide them with greater ...
Malaysia And UK Ink New Partnership on Climate Action
A Memorandum of Understanding (MoU) was signed by the UK and Malaysia to promote bilateral cooperation on climate action. The MoU offers a framework for cooperation between ...
Indonesia and UK Agree to Intensify Renewable Energy Cooperation
On the sidelines of the G7 Summit in Elmau, Germany, the Indonesian President and the Prime Minister of the United Kingdom spoke bilaterally. During the meeting, the two ...
Hong Seng Consolidated, Eocell to Set Up Regional EV Battery Production Plant in Malaysia
Malaysia's leading equipment manufacturer, Hong Seng Consolidated, (HSC) and California-based battery developer, EoCell have signed a memorandum of understanding (MoU) to ...
US Company Partners with Indonesia´s Telecom Carrier to Accelerate 5G Rollout
Juniper Networks, an American leader in secure, AI-driven networks, announced that XL Axiata, one of Indonesia's largest mobile telecommunications carriers, will upgrade its ...
J&T Express to Boost Malaysia's Logistics Infrastructure Via USD 134 Million Investment
Indonesia's headquartered logistics company, J&T Express (J&T) is spending MYR 600 million (USD 134 million) to purchase land and develop a new warehouse facility in ...
Sarawak State Keen to Partner with Brunei, Indonesia and South Korea in Sustainable Aviation Fuel Venture
The state government of Sarawak, the largest state in Malaysia, is exploring sustainable aviation fuel (SAF) to sustainably produce jet fuel and reduce aviation carbon ...
Sunway XFarms will Launch the Largest Indoor Vertical Farm in Kuala Lumpur
The largest indoor vertical farm in Kuala Lumpur will be unveiled in the third quarter of 2022 by Sunway XFarms, a Malaysia-based agritech firm and subsidiary unit of Sunway ...