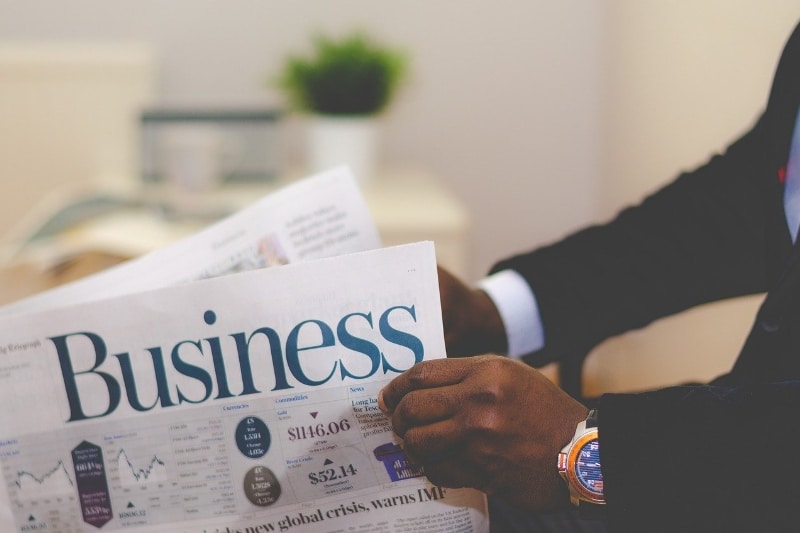 Business News
Business news to help you keep track of the latest developments and identify new opportunities across key sectors in Southeast Asia
Monthly Business News to Help You Understand the Market
Japan's Murata Manufacturing to Expand Production Facility in the Philippines
Murata Manufacturing Co., Ltd., a Kyoto-based manufacturer of ceramic-based electronic components, has announced that it has finalized plans further to inject PHP 4.4 billion ...
Ayala Corporation Seeks to Grow its Cold Storage Facility Business
The industrial park and real estate logistics developer and operator arm of Ayala Corporation, AyalaLand Logistics Holdings Corporation (ALLHC), is placing a significant bet ...
South Korea's Paris Baguette to Open First Store in the Philippines
Paris Baguette Philippines Inc. today announced the signing of the master franchise agreement with Berjaya Food (International) Sdn. Bhd. (a subsidiary of Berjaya Food Berhad ...
President Marcos Jr Approves Regional Specialty Centers Act
President Ferdinand R. Marcos Jr. has approved the Republic Act (RA) No. 11959, also known as the "Regional Specialty Centers Act," as part of the administration's efforts to ...
BCDA to Develop a Technology Hub at New Clark City
The Bases Conversion and Development Authority (BCDA) has signed a memorandum of understanding (MOU) with the Tarlac provincial government to develop a 47-hectare technology ...
Mitsui Chemicals to Produce High-Performance Polyolefin Elastomer in Singapore
Japanese chemicals company Mitsui Chemicals recently launched a new plant to produce its high-performance polyolefin elastomer (POE) product Tafmer at its Singapore-based ...
New National Facility Boosts Singapore's Cell and Gene Therapy Capabilities
The Advanced Cell Therapy and Research Institute, Singapore (ACTRIS) announced the opening of a new 2,000 sqm cell therapy facility to meet the increasing clinical demand for ...
Singapore Completes Phase 2 of Sewage 'Superhighway'
Singapore has just announced the completion of tunneling works for the second phase of its SGD 10 billion (USD 7.3 billion) Deep Tunnel Sewerage System (DTSS) project, which ...
H&M Launches New Home Decor Section at Flagship Store in Singapore
Swedish clothing company H&M has announced that it will offer a selection of items for home furnishings at its flagship Orchard Road store in Singapore. Products will ...
Singapore Constructs High Power Density, Hyper-Connected Green Data Center
Singaporean telecommunications conglomerate Singtel has commenced the construction of DC Tuas, Singapore's highest power density, hyper-connected green data center. When ...
Singapore to Spearhead Green Digital Infrastructure Deployment Techniques
Singapore's Infocomm Media Development Authority (IMDA), Dell Technologies Inc., and Equinix, Inc. have joined forces to drive innovation and green practices in the country. ...
Sembcorp and Petrovietnam to Explore Importation of Electricity from Vietnam to Singapore
Sembcorp Utilities Pte Ltd (SCU), a wholly-owned subsidiary of Sembcorp Industries Ltd, and Petrovietnam Technical Services Corporation (PTSC), a member of Vietnam Oil and ...
Singapore and Vietnam Deepen their Strategic Collaboration
Singapore's Prime Minister recently highlighted how both the city-state and Vietnam share a stake in the stability and prosperity of the Southeast Asia region. During a visit ...
US Company to Strengthen Singapore's Capabilities in Cybersecurity
The Cyber Security Agency of Singapore (CSA) has just announced the signing of a three-year Memorandum of Understanding (MOU) with US specialist Dragos, Inc., covering ...
New Green Steel Project in Thailand
Singapore-based Meranti Steel has signed a cooperation agreement with Italian company Danieli, which ranks among the world's top three manufacturers of plants and machines ...
Construction of the Map Ta Phut Deep-Sea Port in Thailand
The Industrial Estate Authority of Thailand (IEAT) has expressed optimism in relation to the third phase of development of the Map Ta Phut deep-sea port in Rayong, scheduled ...
Thailand Conducts the World's First Dynamic Reconfigurable Intelligent Surface Trial
ZTE Corporation, a leading global provider of telecommunications equipment and network solutions, has successfully partnered with Thailand's leading telecommunications ...
US Company Establishes Thailand's First GMP-certified Cell Therapy Facility
American life sciences specialist Cytiva collaborated with Thailand's Genepeutic Bio to establish the first Good Manufacturing Practice (GMP) certified cell therapy ...