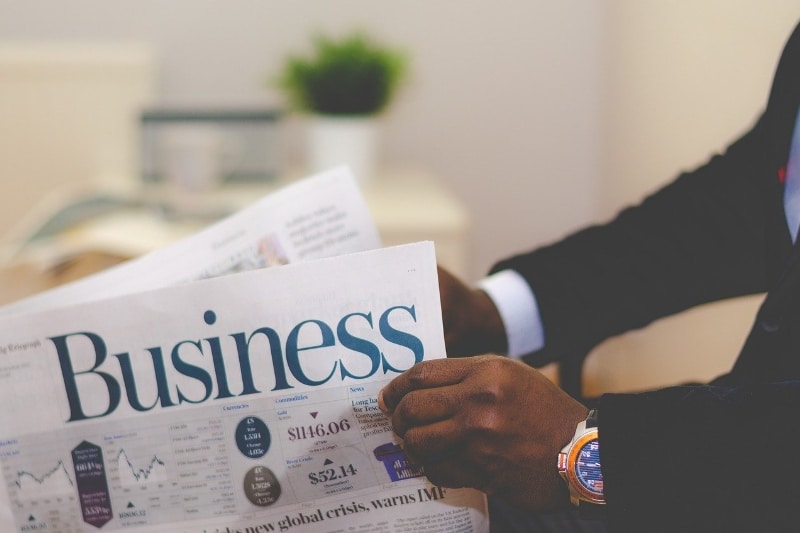 Business News
Business news to help you keep track of the latest developments and identify new opportunities across key sectors in Southeast Asia
Monthly Business News to Help You Understand the Market
Indonesia to Establish Elderly Medical Tourism in Bali
Indonesia has announced that it will establish a new Health Special Economic Zone (SEZ) in the Sanur area of Bali. The area will be dedicated to medical tourism targeting ...
DoctorOnCall Partners with Insurance Companies to Expand Malaysia's Digital Healthcare Services
Malaysia's largest digital healthcare platform, DoctorOnCall, is partnering with two of the major insurance companies in the country — namely Great Eastern Life Malaysia and ...
New Telehealth Regulations in Vietnam
Hospitals and medtech businesses are expected to benefit from the advancement of the legal framework on telehealth in Vietnam. Importantly, in March 2021 the Deputy Minister ...
A First-of-its-Kind Corneal Lenticule Banking Service in Singapore
Singapore consumer healthcare company Cordlife Group Limited has received a license from the Ministry of Health permitting the Company to launch OptiQ, a corneal lenticule ...
Yamaha Allots USD 75 Million for Motorcycle Factory Expansion in the Philippines
Yamaha Motor Philippines, Inc. has launched a PHP 2.7 billion (USD 75 million) expansion of its motorcycle factory in Lima Technology Center in Batangas, and has plans to ...
VinFast to Manufacture Batteries in Vietnam and Electric Cars in the US
VinFast Trading and Production LLC, a subsidiary of Vietnamese conglomerate Vingroup, has recently released two important announcements related to the company's electric car ...
Shoe Manufacturer Asics to Relocate its Factories to Indonesia
Asics, a shoe manufacturer from Japan, plans to move its factories from China to Indonesia. As part of its relocation plan, Asics will build four factories in Java island. ...
Oatly Partners with Yeo's to Produce Oat Milk in Singapore
Swedish plant-based milk maker Oatly and Singaporean beverage firm Yeo's are jointly investing USD 22.3 million in equipment and facility to produce oat milk in ...
Indian Auto Components Maker Uno Minda to Expand in Thailand
Auto components maker Uno Minda is planning to set up an office in Thailand to cater to the ASEAN market and strengthen relations with local OEMs, which will have the ...
German-based Leuze To Open First Production Plant in South East Asia
World-class optical sensor producer from Germany, Leuze Electronic GmbH + Co KG, will open its first South East Asia production plant in Melaka, Malaysia. The plant is its ...
Thailand Planning USD 5.43 Billion for 4 Infrastructure Projects for 2021
To recover from the adverse economic effects of the Covid-19 pandemic and support long-term growth, the Thai government is planning THB 163 billion (USD 5.43 billion) of ...
Quang Nam Calling for Public Private Partnership (PPP) Investment
The Quang Nam province has developed a Private-Public-Partnership (PPP) model for attracting private sector investment in two key projects: the Chu Lai port and the Shu ...
Philippines to Spend USD 5.8 Million for Railway Construction in 2022
In a virtual conference, the Department of Transportation has revealed that it will be spending USD 5.8 million for railway projects in 2022. The government awarded 32 ...
Malaysian to Construct Three Consolidation Hubs Along Pan Borneo Highway in Sabah
As part of the Malaysian Federal Government's implementation of the Logistics and Trade Facilitation Masterplan, the Transport Ministry (MOT) is planning to construct at ...
Keppel, Facebook and Telin to Build Subsea Cable System
Keppel Telecommunications & Transportation (Keppel T&T), Facebook and Telekomunikasi Indonesia International (Telin) have entered into a joint build agreement to ...
Maspion Partners with DP World and CDPQ to Build Port and Logistics Park
Maspion Group, Indonesia's leading conglomerate, has recenlty signed a long-term agreement with DP World, the leading provider of smart supply chain logistics and its partner ...
Vantiq and PrimusTech Collaborate on Smart Buildings and Smart Healthcare
US technology company Vantiq has announced a partnership agreement with Singapore-based Primus Tech for the development and deployment of real-time applications that further ...
NT and EEC Collaborating to Launch Thailand's First 5G Pilot Project in Rayong
State-owned National Telecommunications Public Company Limited (NT) and the Eastern Economic Corridor (EEC), a special economic zone of three provinces in eastern Thailand, ...