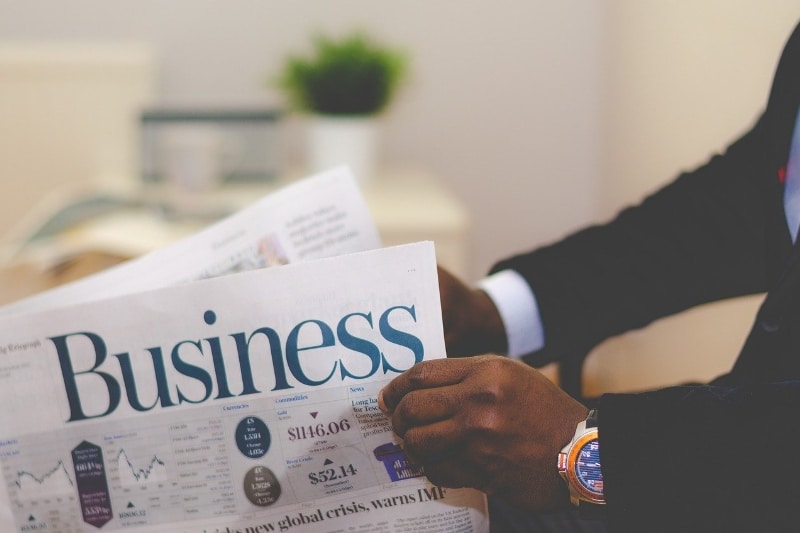 Business News
Business news to help you keep track of the latest developments and identify new opportunities across key sectors in Southeast Asia
Monthly Business News to Help You Understand the Market
Indonesia Boosts Development of Seaports
The Government of Indonesia has initiated and executed many projects related to infrastructure development infrastructure projects over the last six years, including the ...
Indonesia Mitigates Power Shortages with More LNG in 2022
The government of Indonesia plans to divert more liquid natural gas (LNG) cargoes from the state-owned oil and natural gas corporation, Pertamina, for domestic consumption to ...
Indonesian Primary Weaponry System to be Modernized in 2022
The Indonesian Ministry of Defense is focusing on acquisitions to modernize the Army's defense equipment and improve the Army's readiness for defending the country's ...
Danish Water Company Launches its New Smart Controller in Thailand
Grundfos, a Danish company specializing in advanced pump solutions and water technology, has recently launched in Thailand its new LC232 Controller. The solution is branded ...
Thailand Buys Textron's AT-6 Light-Attack Aircraft, Becoming its 1st Foreign Customer
It has recently been reported that the Royal Thai Air Force awarded a USD 143 million contract to US-based Textron Aviation for eight Beechcraft AT-6 Wolverine light attack ...
Thailand to Launch New Incentives for Foreign Investment, Including for Foreign Movies
Toward the end of 2021, Thailand announced new incentives for foreign investors, skilled professionals, and wealthy retirees. Incentives will span areas including immigration ...
Thailand Energy Company PTTEP Announces USD 27 Billion 5-Year Investment Plan
Thai state-run energy company PTT Exploration and Production Public Company Limited (PTTEP) has revealed plans to invest USD 27 billion over the 2022-2026 period, with ...
Thai Energy Giant PTT Partners with Electric Vehicle Startup
PTT, Thailand's largest energy company, has just signed an agreement with Chinese electric vehicle (EV) startup Hozon aimed at expanding the Southeast Asian country's EV ...
ASEAN's First 5G Smart Hospital Launched in Thailand
Thailand's Office of The National Broadcasting and Telecommunications Commission (NBTC), Siriraj Hospital, and Huawei Technologies (Thailand) Co., Ltd. have jointly launched ...
Thailand Increases 2022 Budget by 20% for Digital Projects
The government of Thailand has just allocated THB 2.4 billion (USD 72 million) in fiscal 2022 for the implementation of six digital projects under the Thailand Digital ...
Thailand to Have Southeast Asia's Biggest BESS
Sungrow, an inverter solution supplier for renewables, has agreed to cooperate with Super Energy, a leading renewable energy provider, to build Southeast Asia's largest ...
Ford Invests USD 900 Million to Modernize Manufacturing Operations in Thailand
Ford Motor Company has announced the modernization of its Thailand manufacturing operations with a USD 900 million investment in new technologies and systems. This is the ...
Thailand Oil Company Transforming Gas Stations into Retail Hubs
PTT Oil and Retail Business (PTTOR), the retail arm of Thailand's state-owned energy giant PTT, has announced that it expects to double its net profit by 2025 as the company ...
First of 9 New Foodpanda Stores Begins Operations
In December 2021, Foodpanda, the largest food and grocery delivery platform in Asia outside of China, announced the commencement of operations for a new pandamart store in ...
Singapore Launches the Precision Engineering Industry Digital Plan
The Singapore government has unveiled a 3-stage digital roadmap for the precision engineering industry, called the Precision Engineering Industry Digital Roadmap (IDP). ...
HDB to Ramp Up Housing Supply by 35% Over Next Two Years
The Housing Development Board (HDB) is looking to ramp up the supply of new Build-To-Order (BTO) flats over the next two years to meet the strong housing demand from ...
Hilleman Lab Establishes Pilot Manufacturing Facility for Vaccine Development in Singapore
Hilleman Laboratories, an organization with a mission to develop affordable vaccines and biologics against infectious diseases, has announced a first-of-its-kind vaccine and ...
WeLab to Launch Digital Bank in Indonesia
WeLab, a fintech startup from Hong Kong, has acquired a 24% stake in PT Bank Jasa Jakarta to set up a digital bank that is expected to be operational in the second half of ...