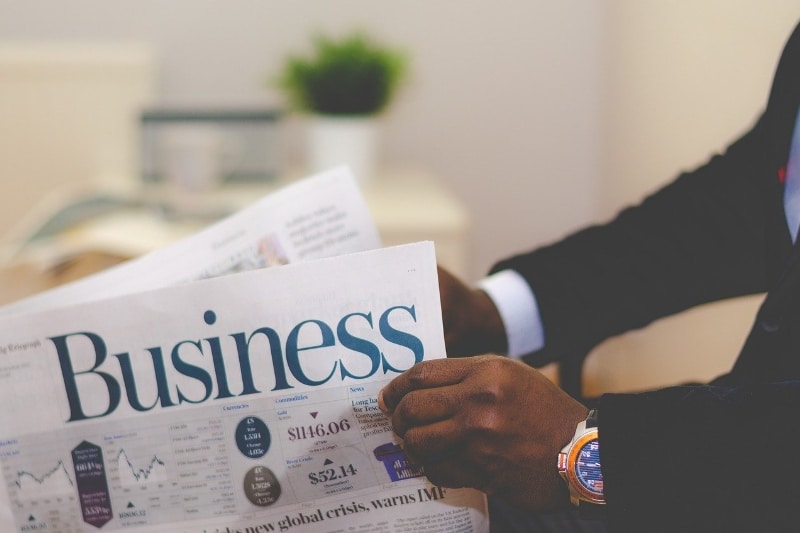 Business News
Business news to help you keep track of the latest developments and identify new opportunities across key sectors in Southeast Asia
Monthly Business News to Help You Understand the Market
Alodokter Raises USD 33 Million in Series C Funding
Indonesian healthtech startup, Alodokter, successfully raised USD 33 million in Series C funding in October 2019. The round was led by Sequis Life, with the participation of ...
Vietnam's Own Satellite to be Built by Japan's Sumitomo and NEC
Vietnam will be deploying its own earth observation satellite, the LOTUSat-1, in 2023. This will be Vietnam's first satellite, using the latest sensor and radar technology ...
Vietnam Working with Danish Energy Agency on Offshore Wind Mapping
As a part of a broader cooperation between Denmark and Vietnam, the Vietnamese Electricity and Renewable Energy Authority is working with the Danish Energy Agency to ...
Vietnam Airlines and ST Engineering Form Joint Venture for Aircraft Maintenance Services
More than a year after the deal was inked between Vietnam Airlines Engineering Company (VAECO) and ST Engineering Aerospace, the firms officially introduced their newly ...
Uniqlo to Open its First Store in Vietnam
Vietnam's first-ever store of Japanese apparel retailer Uniqlo is scheduled to open in downtown Ho Chi Minh City (HCMC) by the end of 2019. The store, named Uniqlo Dong Khoi, ...
Thua Thien Hue to have a New Automotive Manufacturing Complex
Adding to the list of projects calling for investment in 2019, an automotive Manufacturing and assembly complex project has just been approved by The People's Committee of ...
Possible Medical Tourism Cooperation between Vietnam and Korea
Under a cooperation agreement between the authorities of Ho Chi Minh City (HCM City) and Incheon City, a conference on Medical tourism was held in October in HCM City to ...
Ho Chi Minh City Welcomes Feedback from British Businessmen to Facilitate Investment
A recent report by the US News and World Report ranked Vietnam 8th out of 29 best countries to invest in. This is a remarkable improvement against the 23rd position in 2018, ...
Hai Phong City Plans Two More International Container Terminals
Vietnam's Prime Minister Nguyen Xuan Phuc has greenlighted the expansion of Lạch Huyện Port to two more terminals in the next 6 years, with the first terminal expected to be ...
18 New Air Quality Sensors from Germany Delivered to Hanoi
Hanoi will be receiving 18 air quality monitoring devices from the German Development Cooperation Organization (GIZ). The sensors will be installed in Hoan Kiem district, ...
Thailand Seeking to Benefit from US-China Tensions
Thailand's Board of Investment (BOI) approved four investment projects from Japan, Taiwan and Singapore worth around USD 1 billion in September 2019. According to the BOI, ...
Thai Navy to Buy Amphibious Transport Dock Ship from China
In September 2019 it was announced that China State Shipbuilding Corporation (CSSC) is set to build a Type 071E amphibious transport dock ship that will be delivered to the ...
Study Finds Thai Healthcare System to be the Sixth Best in the World
Thailand has been ranked at the country with the sixth-best healthcare system in the world in a study elaborated by the American magazine CEOWORLD. According to CEOWORLD, the ...
PTT Partners with Swiss Nonprofit on Blockchain-based Renewables Platform
Thailand's state-owned Energy company, PTT, and global Energy blockchain nonprofit, Energy Web Foundation (EWF) agreed on a partnership in September 2019, aimed at creating a ...
Pomelo Plans Store Expansion in Thailand and Singapore
Pomelo, a Thai fashion-tech brand, has revealed plans to launch additional partner stores. The brand recently secured USD 52 million from investors that include Central ...
Japanese Agency Helping to Implement E-Waste Recycling Plant in Thailand
Thailand's  Department of Industrial Works (DIW) has signed a memorandum of understanding (MOU) with New Energy Development Organization and Industrial Technology Japan ...
GMR and AirAsia to Bid for Thai Airport
GMR Infra, an Indian Infrastructure company, has tied up with low-fare carrier Thai AirAsia in an effort to bid for the USD 2 billion expansion project of the U-Tapao airport ...
EGAT and Daikin Ink MoU on Energy Consultancy 2019
Siam Daikin Sales, the Thai company which manufactures Daikin air conditioners, has signed a Memorandum of Understanding (MoU) with EGAT in order to participate as Energy ...