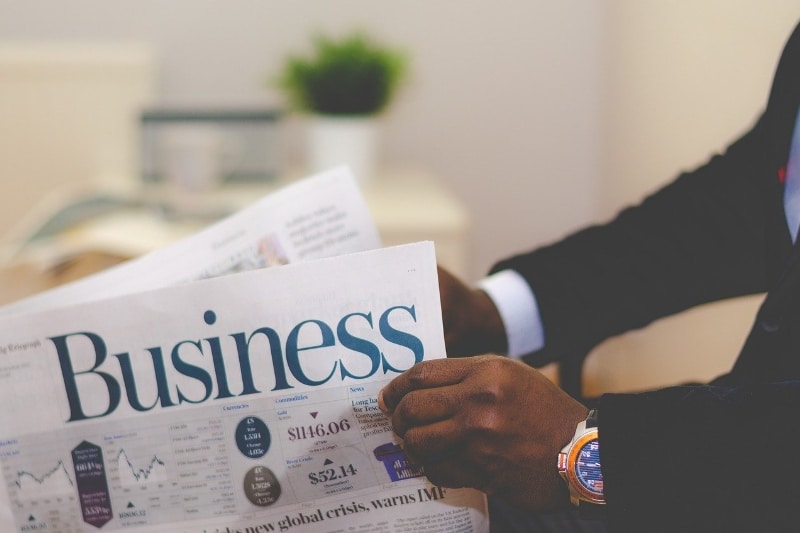 Business News
Business news to help you keep track of the latest developments and identify new opportunities across key sectors in Southeast Asia
Monthly Business News to Help You Understand the Market
Globe Telecom Expands 4G Infrastructure to Improve Connectivity
Globe Telecom Inc. is set to discard its old 3G infrastructure completely and will now be increasing its fourth-generation (4G) long-term evolution (LTE) frequencies in the ...
DOE Partners with USAID to Boost Investments in the Philippine Energy Sector
The Department of Energy (DOE) and the United States Agency for International Development (USAID) have partnered to increase private investments in advanced energy technology ...
Bidding Prequalification for USD 208 million International Container Port in Cebu Begins
The Philippine Department of Transportation (DOTr) has begun inviting potential bidders to join the prequalification process for the civil works contract of the PHP 10 ...
Acer Philippines Opens First Flagship Store
Consumer electronics company Acer opened its first-ever flagship store in the Philippines at the SM Megamall Cyberzone in January 15, 2021. As Acer's largest store in the ...
Singapore Halal Authority Provides Guidelines to Support Local Halal Food Exporters
Majlis Ugama Islam Singapura, or MUIS, the sole authority on issuing and regulating certifications for local halal F&B products in Singapore, has highlighted the need for ...
Nestlé Investing USD 150 Million to Expand Production in Thailand
To serve the rising demands and penetrate the e-commerce market, Nestlé has announced its investment strategy for long-term growth, investing over THB 4.5 billion (USD 150 ...
Nestlé Indonesia Partners with American Innovation Platform Plug and Play
Nestlé Indonesia has signed a partnership agreement with Plug and Play, a global innovation platform headquartered in Silicon Valley. Through the partnership, Nestlé will be ...
Malaysia's FGV Dairy Farm Increases Daily Fresh Milk Production to 30,000 Liters with New Factory
FGV Dairy Farm Sdn Bhd, a subsidiary of plantation conglomerate FGV Holdings, is expanding its milk production capacity through an integrated dairy farm and an increase in ...
Aeon to Set Up 20 Mega Supermarkets in Vietnam by 2025
Japanese retail group AEON is set to invest USD 2 billion in Vietnam. Iwamura Yasutsugu, Aeon Mall Vietnam Director General, told local media that the company plans to use ...
Roche and Bayer Countering Non Communicable Diseases in Vietnam
The Vietnam Medical Association (VMA) and biotech company Roche Vietnam recently signed a strategic partnership aiming to increase the rate of early breast cancer detection ...
Key Alliance to Acquire 30% of Tree Med for USD 3.4 Million
Key Alliance Group Bhd (KAG), a Malaysian company specializing in ICT services and IT infrastructure solutions has announced its plan to invest MYR 14 million (USD 3.4 ...
Indonesian Conglomerate Lippo Bets on Telehealth for Growth
Indonesian Conglomerate Lippo Group has announced its plans for an overhaul of its mHealth service as a key engine of growth for 2021. Lippo Group is the owner of Siloam ...
Hyphens Pharma Subsidiary Obtains E-Pharmacy License for WellAway Pharmacy
Hyphens Pharma International, Singapore's leading specialty pharmaceutical and consumer healthcare group, announced in January 2021 that its subsidiary, Pan-Malayan ...
Bangkok Dusit Medical Services Joins Global Innovation Platform Plug and Play
Bangkok Dusit Medical Services Plc (BDMS), Thailand's largest private hospital operator, signed an agreement with Silicon Valley-based innovation platform Plug and Play Tech ...
Thailand to Develop Green Energy Technologies at the New EGCO Rayong Industrial Estate
Electricity Generating Plc (EGCO), a subsidiary of the state-run Electricity Generating Authority of Thailand, recently signed an agreement with the state-run Industrial ...
Singapore to Set Up an Additional 600 Electric Vehicle Charging Stations
In early January 2021, the Singapore Urban Redevelopment Authority (URA) and Land Transport Authority (LTA) issued a pilot tender to set up an additional 600 electric vehicle ...
Indonesia to Scale Up Battery Manufacturing for Electric Vehicles
In October 2020, several state-owned Indonesian companies formed a joint venture for batteries for electric vehicles (EV). The new joint venture, called Indonesia Battery ...
Extension of Sales Tax Exemption Until June 2021 Expected to Boost Automotive Sector
The total industry volume (TIV) of Malaysia's automotive sector is forecasted to increase in 2021, driven by the sales tax exemption extension under the National Economic ...