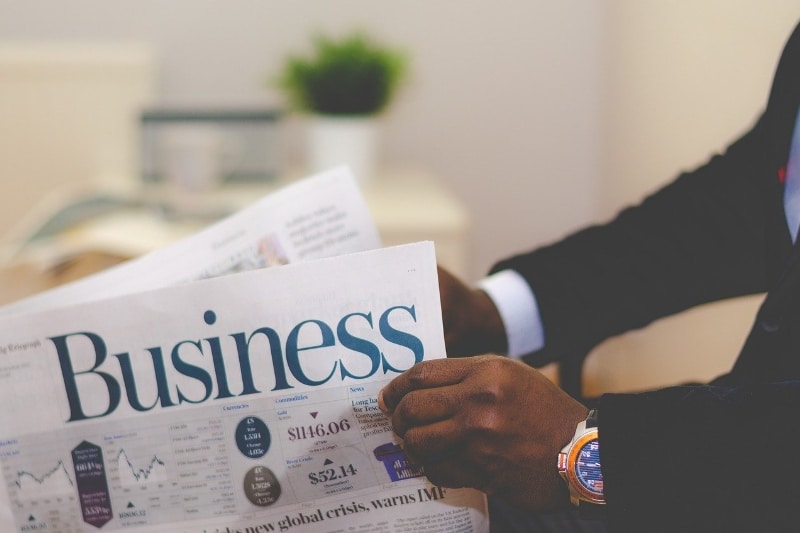 Business News
Business news to help you keep track of the latest developments and identify new opportunities across key sectors in Southeast Asia
Monthly Business News to Help You Understand the Market
Vietnam to Seek Private Investment to Construct New Airports
The Civil Aviation Authority of Vietnam (CAAV) has proposed a plan to construct nine new airports, including two in the country's northern mountainous areas and one in a ...
Thai Leading Retailer Lunches Renovation Plans
Thailand's Big C Supercenter recently announced plans to overhaul the image of its stores while strengthening its digital ecosystem to increase sales opportunities and ...
Singapore Launches Cyber Military Branch
Singapore has recently inaugurated its fourth military branch, the Digital and Intelligence Service (DIS), in an effort to counter digital and capitalize on emerging ...
Kale to Pilot Cargo Community System in Malaysia Airport
Kale Logistics Solutions (Kale) and Dagang Berhad, through wholly owned subsidiary Dagang Net Technologies Sdn Bhd, have signed a partnership agreement to introduce the ...
Australian Retailer to Expand in Singapore and Malaysia
Australian retailer Spotlight has announced its plans to expand its presence in Singapore and Malaysia. It just reopened its newly revamped store at Plaza Singapura, located ...
Philippines Approves USD 1.66M Ecozone Projects
The Philippine Economic Zone Authority (PEZA) has approved a total of 29 ecozone projects in 2022 amounting to USD 1.76 million, 11 of which were registered during the first ...
Vietnamese retail giant Mobile World opens its first brick-and-mortar in Indonesia
Vietnamese retail giant Mobile World Group (MWG) has launched its first brick-and-mortar location in Indonesia under the name Era Blue Electronic. This joint investment is ...
Japan's Kurabe Industrial Expands Operations in the Philippines
Japanese company, Kurabe Industrial, will be investing PHP 2 billion (USD 36.5 million) to expand its manufacturing facility in Lima Estate, Batangas province which is ...
Collins Aerospace and Dirgantara Sign Agreement to Upgrade C-130H Aircraft
Collins Aerospace and Indonesian state-owned aerospace company PT Dirgantara Indonesia (PTDI) have signed a deal to modify eleven C-130 military transport aircraft for the ...
Singhealth to Test Trial Facial Recognition System for Hospital Visitors
SingHealth has announced the testing of a facial recognition system for visitors to Outram Community Hospital (OCH) and SingHealth Tower, both located in the Singapore ...
MSD Launches New Manufacturing Facilities in Singapore for Innovative Medicines and Vaccines
American Pharmaceutical Company Merck & Co. (MSD) recently announced the opening of a new secondary packaging facility in Singapore. The facility is expected to support ...
Vopak Singapore to Expand Ammonia Infrastructure for Low-Carbon Power and Bunker Fuel
Vopak Singapore, a joint venture between renewable energy company Royal Vopak and the Port of Singapore Authority Corporation, announced in late October 2022 that it is ...
Singapore Sets Up Ransomware Task Force to Combat Rising Threats to Businesses
During the Singapore International Cyber Week, held in October 2022, the Singapore Government announced that it has set up an inter-agency counter-ransomware task force to ...
Singapore's Retail Industry Transformation Map Updated to Focus on Local Brands, Innovation and Talent
In October 2022, Singapore launched the updated industry transformation map (ITM) for the retail sector, one of 23 sectorial ITMs to be refreshed. The refreshed roadmap is ...
Retail Giants to Expand Presence in Vietnam
Large retailers are expanding their presence in Vietnam, which is expected to rank among the top 10 consumer markets in the world this decade.  The Japanese clothing ...
Hira Industries to Open New Manufacturing Plant in Vietnam
Hira Industries, a Dubai-based company specializing in manufacturing products for the construction industry, has just announced plans to launch a new manufacturing plant in ...
Ho Chi Minh City to Launch Key Traffic Works
According to the local Department of Transport, Ho Chi Minh City is speeding up preparations to begin construction of important traffic works at gateways, possibly launching ...
Vietnam's Banks and Financial Institutions in Need of Enhancing Cyber Defense
Vietnamese experts recently gathered to exchange knowledge in cyber security for the banking and financial sector during DF Cyber Defense 2022. The event was co-organized by ...