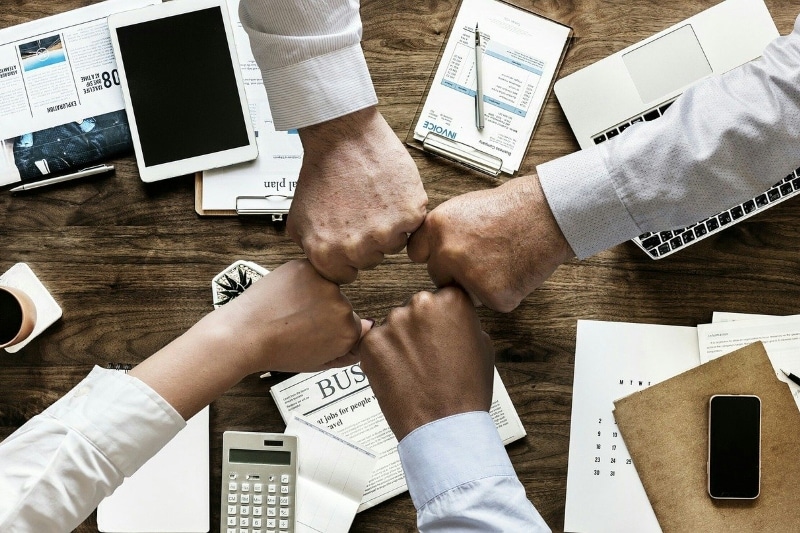 Project References
We 
have delivered tailored market research and business matching solutions to thousands of companies over the past 20+ years to help them understand and enter the Southeast Asian market
Examples of  Market Entry Projects We Have Undertaken
Market Study on Health Supplements in Vietnam
Orissa International delivered a market report on the health supplements sector in Vietnam to a supplier of a leading brand of European supplements. The report contained information on the market size for supplements, consumer trends and market demand, growth drivers, pricing data and key distribution channels. The report also analyzed the competitive landscape and the regulatory framework for the industry. This project will be followed by a business matching project for the client in Vietnam.
Business Development for Singapore Company Opens Up Opportunities in Vietnam and Malaysia
Our client, who offers customized solutions for turnkey projects in the water, wastewater, environmental, marine and oil & gas industries, signed up for the Market Immersion Program (MIP) for both Malaysia and Vietnam. Orissa International undertook market research for the client to identify business opportunities in the water and wastewater, oil and gas and hydropower sectors in the two markets. We also recruited two local staff, one each in Kuala Lumpur and Ho Chi Minh City, to undertake business development activities for the client. Once they came on board and completed training, we kicked off the business development efforts by introducing them to potential engineering consultants and EPCs in their respective markets. The business development efforts garnered requests for quotes within 2 weeks in Malaysia and within 8 weeks in Vietnam. They are also tracking two government tenders in Malaysia.
Malaysian Manufacturer of Infection Control Products Expands Distribution Reach in Southeast Asia
Orissa International assisted a Malaysian company that manufactures a comprehensive range of infection control products for cleaning, sanitizing, and disinfecting hands, surfaces, and instruments. The company was looking to establish a distribution network in Thailand, Philippines, and Vietnam. Our in-house consultants in the three countries helped to connect the company with 18 prequalified distributors that sell pharmaceutical and medical supplies to healthcare facilities – 10 via videoconference meetings and 8 via email introductions.
Market Research on the Bowling Entertainment Market in the Philippines
Our client, a US-based full-line supplier of bowling center equipment, supplies and consumer bowling products, was interested to understand opportunities in the Philippine bowling market. We delivered a market research study to them that provided an overview of the bowling sector in the Philippines, including the locations and formats of bowling centers in the country, the challenges faced by the sector, and an analysis of the competitive landscape. To supplement our research, we interviewed relevant stakeholders, including distributors, bowling center operators and a professional local bowler, to gather their feedback and to better inform our market entry recommendations to the client.
American Manufacturer of Workspace Furniture Connected with Singapore Architecture and Design Firms
Our client is a a Pennsylvania-based company that has over 20 years of experience in designing and producing innovative, unique, and functional furniture for indoor and outdoor learning, working or dining. It approached Orissa International for assistance in finding partners, specifically architectural firms in Singapore, that design workstations for educational institutions and corporate trainers. Our team in Singapore was able to arrange video conference meetings with 3 architecture and interior design firms as well as distributors that supply furniture to educational institutions.
Virgina-based Technology Accelerator Explores Collaboration with Singapore Firms
Orissa International supported a top-tier startup accelerator and innovator based in Virginia, USA, that provides funding, strategy, go-to market and mentorship support to early-stage start-ups. The company is currently home to more than 1,500 angel investors and over 250 portfolio companies, and wanted to explore collaborations with start-up incubators and accelerators, venture capital firms, and government entities involved in the start-up ecosystem in Singapore. For this project, our team thoroughly pre-qualified 50 organizations and entities in Singapore and contacted each of them to introduce our client and determine their interest in a prospective relationship, either by way of venture capital firms investing in US start-ups or in helping Singapore start-ups pitch to US investors. Of the companies contacted, 6 of them expressed interest in connecting with our client to explore the aforementioned opportunities.
Iowa Companies Meet Distributors in Southeast Asia
Orissa International organized virtual business matching meetings in Thailand, Malaysia, Indonesia and Vietnam for 3 companies from the US state of Iowa. The Iowa companies were involved in supplying industrial equipment, animal health instruments, air compressor repair kits, and quality identification tools. As result of this activity, the Iowa companies were able to meet potential distributors in various markets and obtain pertinent market information. One Iowa company has appointed a distributor in Thailand while discussions with potential Indonesian distributors are on-going. The other two companies have received expressions of interest from distributors in Malaysia and Vietnam, respectively.
Market Study on Dried Cherries and Cherry Juices in Singapore
Orissa International provided a research report on the dried cherries and cherry juices in Singapore to a vertically integrated, farmer-owned cooperative based out of the US. The client, which specializes in the supply and distribution of frozen, canned, bottled, and dried fruit products, was exploring opportunities to enter the Singapore retail market with its brand. Orissa International's report provided an overview of the market for dried cherries, and cherry juice/concentrates in Singapore, as well as information on the country's retail and foodservice distribution, including profiles of key players. The report also analyzed the competitive landscape and provided recommendations on market entry.
Market Immersion Program helps Singapore Executive Search Firm Expand Footprint into Malaysia
A Singapore-based executive search firm that offers bespoke recruitment and human capital solutions was looking to capture growth opportunities in Malaysia through the Market Immersion Program (MIP). Orissa International conducted a deep market scan of the energy sector in Malaysia. The market research focused on energy sector hiring trends, the competitive landscape and the regulatory environment for the recruitment industry and also offered recommendations on the mode of entry. We hired a local professional in Kuala Lumpur, who was 100% dedicated to the client, to conduct business development activities on behalf of the client. We also organized business matching meetings with potential partners. Through the program, the local staff in Malaysia reached out to over 300 potential clients and secured multiple deals. Currently, the client is setting up their own office in Malaysia and will be directly hiring the local staff to manage the office.
Virginia Virtual Trade Mission in South East Asia
Orissa International helped a trade promotion agency in Virginia, USA, to run a virtual trade mission and organize virtual business matching meetings between Virginian companies and distributors and customers across the South East Asia region. The eight participating businesses from Virginia were in various industries such as construction, chemical, education solutions, defense, insulation materials, industrial 3D printing, tobacco, and animal nutrition. Each of the companies was looking to enter two markets where they considered their products and services to have greater potential. Orissa International's teams in Indonesia, Malaysia, Singapore, Thailand, and Vietnam reached out to 245 companies across the region and arranged 80 meetings for the eight Virginia companies, which were conducted via video conference platforms like Google Meet, Zoom, and WebEx, among others. During the virtual trade mission, the Virginia companies had the opportunity to meet with some major local companies that have a significant local presence in their respective industries, and with government-funded research institutions.
Premium Italian Apparel Company Explores Partnership with Indonesian Retail Chains
Orissa International supported a leading Italian sportswear apparel brand that specializes in garment-dyed technology to find partners in Indonesia. The company was interested in meeting retailers of luxury and premium fashion and lifestyle products in Indonesia. Orissa International's team in Jakarta approached 15 retailers, and after prequalifying their interest, we connected the client to four leading fashion and lifestyle retailers in Indonesia. These Indonesian companies are omnichannel retailers that represent several high-end to luxury brands and manage hundreds to thousands of stores and boutiques spread throughout the country. The client met the retailers via videoconference.
Manufacturing Site Selection in Malaysia and Vietnam
Orissa International delivered a market study that evaluated the suitability of Malaysia and Vietnam for a client that was looking to expand into Asia by setting up a manufacturing plant. The client's products included valves for controlling fluids, powder or slurries in a broad range of industries, including mining, water treatment, food & beverage, chemical or petrochemical industry, biomass, cement and waste handling. To assist the client in their manufacturing site selection process, the report provided information on the cost structure, labor characteristics, infrastructure and logistics, regulatory environment, political and social factors, as well as proximity to customers and suppliers in each market.